The Best Soothing Products for Sensitive Skin
DESCARGO DE RESPONSABILIDAD
Este blog no ha sido aprobado por su departamento de salud local y no pretende proporcionar diagnóstico, tratamiento o consejo médico. Leer más

Este blog no ha sido aprobado por su departamento de salud local y no pretende proporcionar diagnóstico, tratamiento o consejo médico. El contenido que se ofrece en este blog es únicamente de carácter informativo. Consulte con un médico u otro profesional de la salud sobre cualquier diagnóstico u opción de tratamiento médico relacionado con su salud. La información de este blog no se debe considerar como un sustituto del asesoramiento por parte de un profesional de la salud. Las afirmaciones hechas sobre determinados productos a lo largo de este blog no han sido aprobadas para diagnosticar, tratar, curar o prevenir enfermedades.
En este artículo: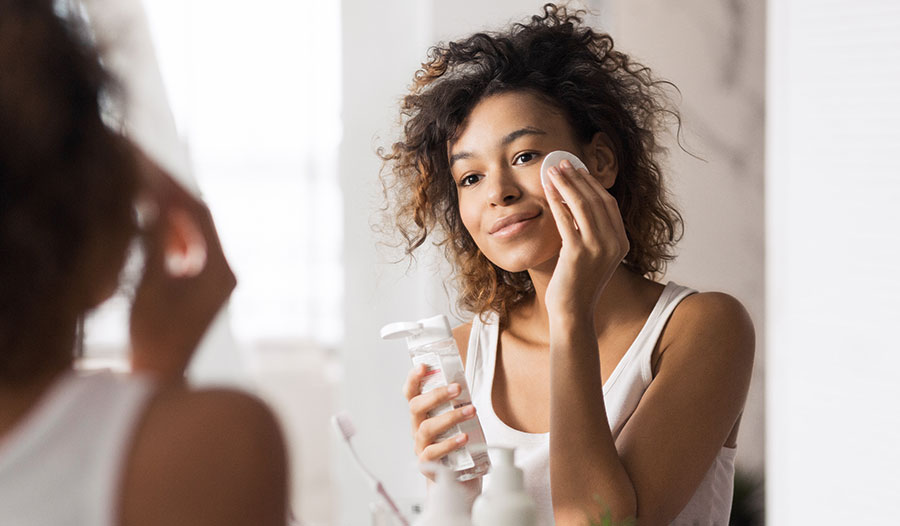 Sensitive skin comes in many different forms and guises. Whether it's irritation from a long-standing skin condition such as eczema or rosacea, redness or dryness from environmental factors, or your acne-prone skin having a flare-up, it's always wise to be armed with tips and tricks to soothe and calm your skin. Let's look at some of the best practices and products for sensitive skin—buckle in for advice!
‌‌‌‌How to Recognize Sensitive Skin
Most of the time, it's not difficult to recognize that your skin is sensitive. You may have always had sensitive skin, in which case you most likely have an inherently sensitive skin type. There are also many long-term skin conditions including eczema, psoriasis, rosacea, and more, which unfortunately make your skin highly sensitive. Itching, scaliness, and extreme redness are common for these conditions, and if you have concerns about a long-term skin condition, you should seek professional medical advice. For others, myself included, we don't necessarily have sensitive skin all the time, but our skin can become sensitized if we mistreat it or endure harsh environmental conditions. For example, I have admittedly overdone it on the exfoliants many times over the years, and my skin has become irritated, thin, and dry during those times. Anyone else?
There are several key signs and symptoms to look out for to recognize that your skin may need some extra care and attention:
Flaking and peeling

Itchiness

Redness

Stinging and/or burning sensation

Non-hormonal breakouts

Dryness
Some of these symptoms may be very subtle, which is why it's a good idea to learn about and observe your skin so that you're able to notice when changes or issues arise. If you never have redness and suddenly you have a whole red rash on your cheek, you can assume you're dealing with some sensitivity! So, what should you do if your skin is suddenly sensitive?
‌‌‌‌First Step for Tackling Sensitive Skin
Look at potential causes of your sensitized skin—have you tried a new product recently? Are you using a potentially irritating skin care formula? Have you changed something in your home, like detergent? Or have you been dealing with extreme weather conditions? The quicker you know the cause of your sensitivity, the quicker you can reduce it. Typically, I stop using certain products immediately when my skin feels sensitive. That includes exfoliating, heavily fragranced, and high alcohol content beauty products. Dialing back on any harsh ingredients and going gentle is the best first step to take. Stick with mild products you know and trust.
‌‌‌‌Gentle Cleansing for Sensitive Skin
When skin is sensitive, one of the main areas to be particularly careful with is cleansing. Removing makeup and washing your face is a prime time for irritation and furthering any sensitization, be it external irritation, acne, or a skin condition.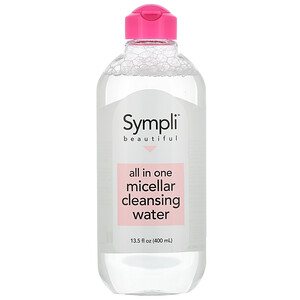 My favorite new first step makeup remover is the Sympli Beautiful All In One Micellar Cleansing Water, a liquid makeup removing micelle solution that cleanses the skin while soothing it. The micellar water formula is incredibly gentle on the skin and eyes and easily soaks makeup off, reducing the need to rub and further irritate the skin. To remove eye makeup, simply hold a soaked cotton pad on your eye for a couple of minutes, then gently wipe away. I also find this solution is a reliable option for cleansing and refreshing my face after light workouts. It's helpful when my skin needs a quick cleanse but not a full face wash, which can be drying and irritating if done too many times in a day.
When you're doing a full-face wash in the morning or evening, it's important not to use a cleanser that strips the skin of natural moisture, which can be an aggressor for sensitive skin. A good solution is a low pH cleanser that removes grime and dirt but doesn't damage your skin's naturally acidic protective barrier.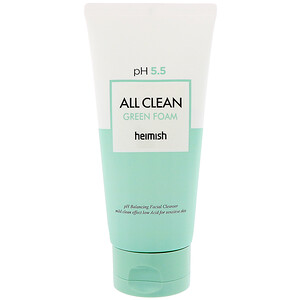 The Heimish All Clean Green Foam Cleanser is an affordable and highly efficient option and is pH 5.5 to align with your skin's natural pH. The gel texture should be massaged into damp skin to create the very subtle, gentle foam that cleanses the skin without irritating or drying. Using your hands, rather than washcloths or cleansing tools, is a top tip for sensitive skin. Cleansing tools can further cause redness and friction on the skin, so stick with gentle formulas and your hands.
‌‌‌‌Calming Solutions for Skin Sensitivity
Over the past few years, many skincare brands have created formulas to calm and soothe the skin, particularly within K-Beauty skincare. These are often beneficial for reducing redness, calming irritation, and hydrating and moisturizing the skin to enhance your natural protective barrier.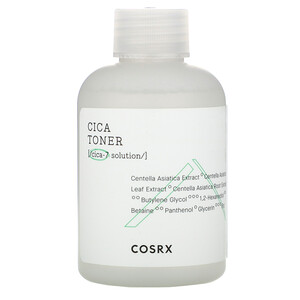 Hydrating toners are an important step to form part of a sensitive skin routine, and a personal favorite for calming my skin is Cosrx Pure Fit Cica Toner. This light, fast-absorbing toner contains seven different forms of centella asiatica extract, an ingredient widely used within Korean skincare for treating sensitivity with its calming properties. Gently pat the toner into the skin after cleansing. Avoid wiping with cotton pads to reduce the potential friction of rubbing and pulling your skin. Alternatively, you can soak cotton pads in the toner and lay them on your face for intensive treatment. It will leave skin feeling refreshed, soothed, and ready for next steps.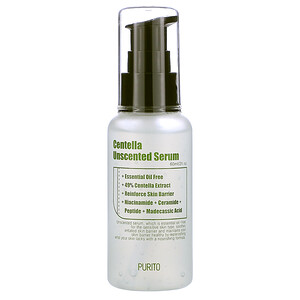 Purito Unscented Centella Serum is another top pick among skincare enthusiasts for instantly calming the skin and clearing redness. A single pump of the runny, liquid serum smoothes over the skin and instantly soothes. The serum is also based on the power of centella asiatica extract, with 49% in this concentrated formula. With no fragrance and a formula packed with calming, hydrating, and strengthening ingredients, this is a reliable serum to turn to when your skin is sensitive.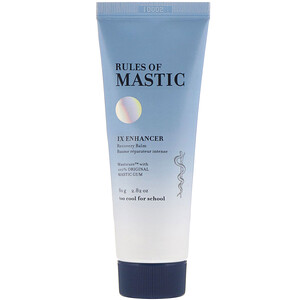 Sensitive skin needs to be protected; using a balmy moisturizing cream can help strengthen your skin and allow the skin to rejuvenate overnight. An impressive option for this is the Too Cool For School Mastic IX Enhancer, containing one of my personal favorite moisturizing and conditioning ingredients, squalane, as well as the concentrated mastic extract to help repair the skin barrier. The thick, balmy consistency quickly relieves sensitivity and helps moisturize and nourish the skin.
‌‌‌‌Masks for Soothing Skin Sensitivity
One of the best tools for dealing with redness, irritation, and skin discomfort is most definitely masks! There is an abundance of masks to choose, including sheet masks, wash-off masks, and sleeping masks, packed with soothing ingredients to target sensitivity.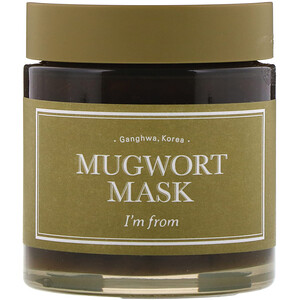 Mugwort is a popular skincare ingredient in Korean brands and has been used traditionally within herbal medicine for its antibacterial and antifungal properties. It has increasingly been used for soothing sensitive and acne-prone skin. The I'm From Mugwort Mask, a K-Beauty favorite, is a new addition to my sensitive skin routine and I can't get enough of it. The thick, almost jelly-like mask instantly cools the skin on application. Apply a thin layer on toned skin, leave for around 10 minutes, rinse off with lukewarm water, and skin is visibly calmed and clear afterward.
Sheet masks are also a fantastic way to calm the skin, reduce redness, and deeply hydrate. They're a quick and easy relief for redness and irritation, and there are a wide range of sheet masks to suit your needs. These are my top favorites for sensitive skin: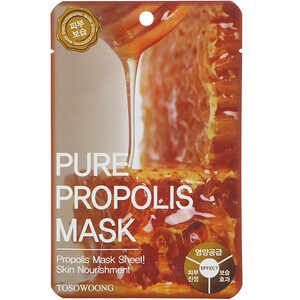 Propolis is a natural healer, and it can help speed up the healing process for acne-prone skin. The Tosowoong Pure Propolis Mask works well for reducing irritation and swelling with its anti-inflammatory properties. It incorporates propolis extract as well as moisturizing glycerin and brightening niacinamide.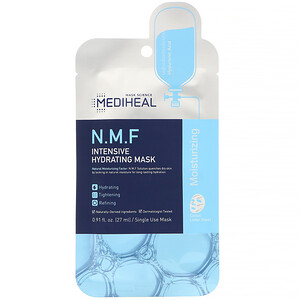 These Mediheal Natural Moisturizing Factors (NMF) Intensive Hydrating Masks contain a variety of hydrating ingredients. They drench the skin in the hydrating essence which can help relieve heat and redness, rejuvenating the skin and priming its condition for healing and repairing.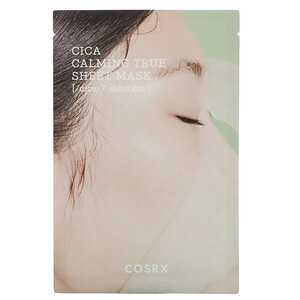 Another Cosrx skincare solution centered around the soothing power of centella asiatica extract is this Pure Fit Cica Calming True Beauty Mask, with seven different forms of centella. This sheet mask helps calm and reduce redness while leaving the skin soothed and deeply hydrated.
When skin is sensitized, it can be uncomfortable and irritating. But once you have your tools for targeting sensitivity, you can quickly relieve the symptoms and get skin back to its normal condition. Gentle cleansing, hydrating, soothing, and moisturizing the skin are key central pillars to a sensitive skin routine, and the product picks in this piece are top choices for soothing and calming your skin.
DISCLAIMER: This blog is not intended to provide diagnosis, treatment, or medical advice. Content provided on this blog is for informational purposes only. Please consult with a physician or other healthcare professional regarding any medical or health-related diagnosis or treatment options. Information on this blog should not be considered as a substitute for advice from a healthcare professional. The claims made about specific products throughout this blog are not approved to diagnose, treat, cure, or prevent disease.