What's in My Makeup Bag
DESCARGO DE RESPONSABILIDAD
Este blog no ha sido aprobado por su departamento de salud local y no pretende proporcionar diagnóstico, tratamiento o consejo médico. Leer más

Este blog no ha sido aprobado por su departamento de salud local y no pretende proporcionar diagnóstico, tratamiento o consejo médico. El contenido que se ofrece en este blog es únicamente de carácter informativo. Consulte con un médico u otro profesional de la salud sobre cualquier diagnóstico u opción de tratamiento médico relacionado con su salud. La información de este blog no se debe considerar como un sustituto del asesoramiento por parte de un profesional de la salud. Las afirmaciones hechas sobre determinados productos a lo largo de este blog no han sido aprobadas para diagnosticar, tratar, curar o prevenir enfermedades.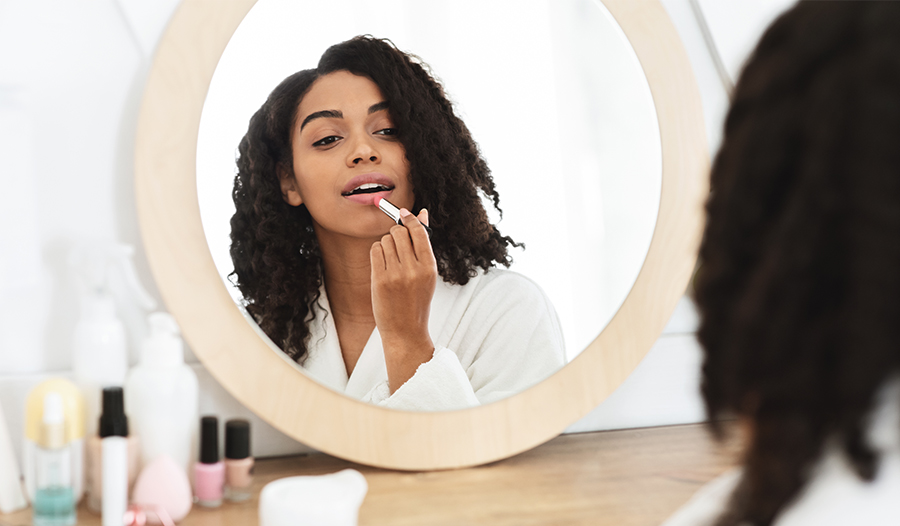 Makeup bag hauls are always so much fun, especially when what's inside can offer insight and education into WHY we need them, WHAT they actually do, and let's be real; when it leads us to the place WHERE we can get almost all of our beauty needs in ONE spot.
Today I am unpacking some exceptional OGs and newer products that are staples in my personal makeup stash and professional kit. If you know anything about me, you know that sharing my knowledge on all things makeup and demystifying a lot of this art fills me with so much joy.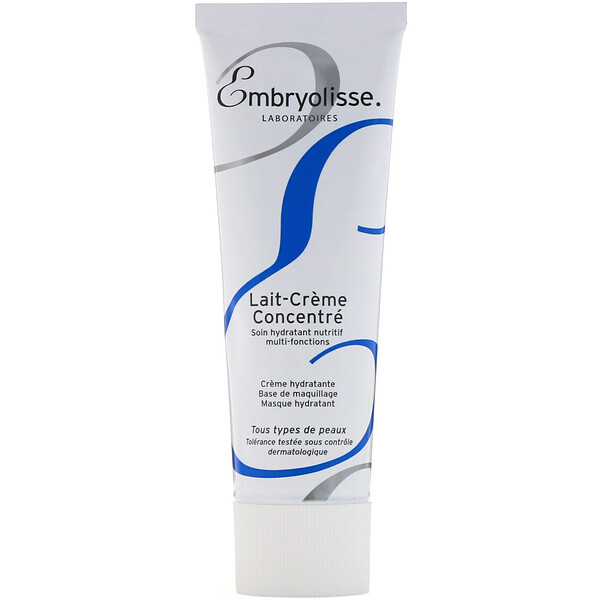 This multifunction nourishing moisturizer also doubles as a makeup primer. This "hero" product is super hydrating and packed with fatty acids and vitamins that provide an incredible base for makeup. A little goes a long way with this gem, so start with a small amount of product on your fingertips, then massage into the face in an upward circular motion being certain to care for the neck and décolletage. Whether you are following up with makeup or using it as is, Embryolisse is always a good decision!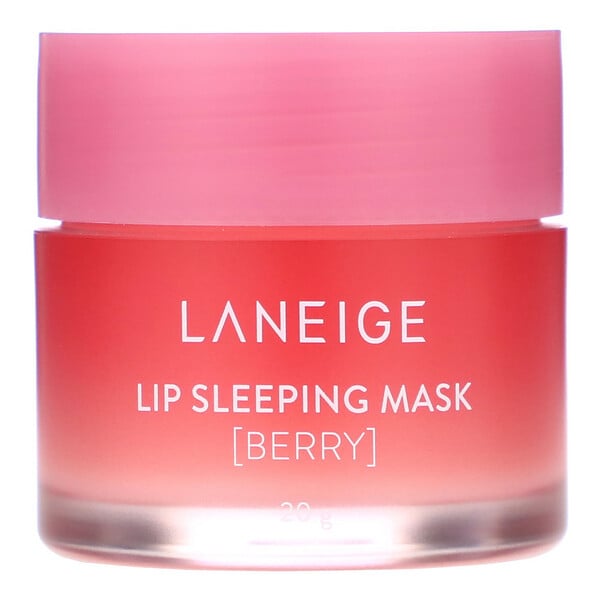 Not all Lip Masks are created equally—this one is a force to be reckoned with. The sleeping mask essentially goes on at night, as the last step of your night care routine. If you struggle with dry chapped lips, this heavy hitter is packed with shea butter, vitamin C, and a variety of fruit extracts that will lock in moisture overnight, leaving fresh, plump, hydrated lips in the morning. I am loving this product for all the usual benefits, but even more so now, as we will be donning mask-clad faces for the foreseeable future; the extra care and love for my lips are necessary.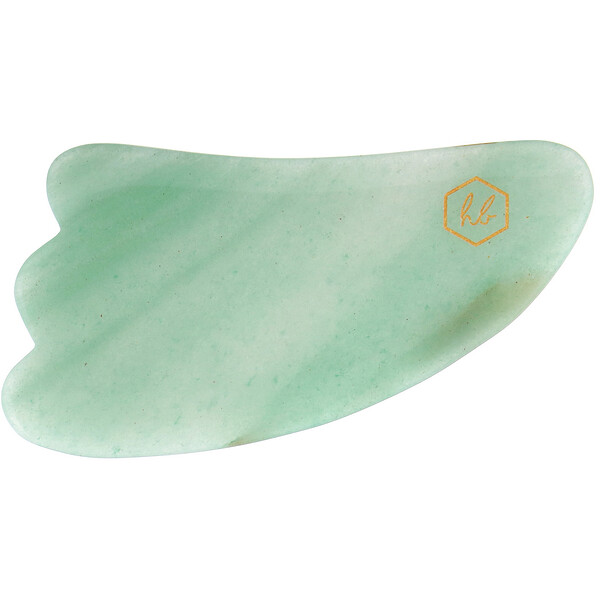 Gua sha ( a facial tool), known as the "Eastern Face Lift," is an ancient facial massage that promotes detoxification and healthy-looking skin. The gua sha has changed the game for at-home personal self-care. The jade stone is also known for promoting peace, purity, and an abundance of prosperity, which is a beautiful thought, to introduce mindful purpose into your skin and self-care.
Use of the gua sha increases elasticity in the skin, reduces signs of aging, improves undereye circles, and allows for a radiant complexion. Get ready for this sauce! Using a serum of your choice, apply all over the face; really work your serum in, opt for a vitamin C-packed option or one filled with hyaluronic acid. Position the gua sha tool along the forehead, applying light pressure in an upward and outward motion.
Continue with the tool pressed against the skin moving from the middle of the face to the perimeter in upward and outward strokes. Use at least three intentional strokes on every area you cover for a complete facial massage.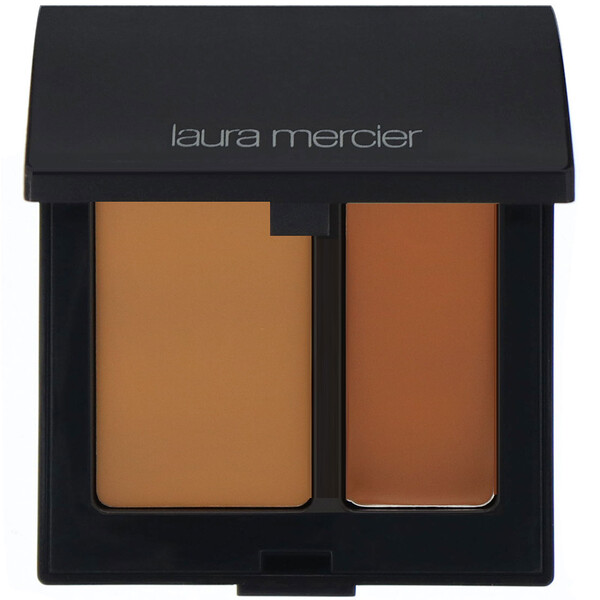 Major key product alert! This duo is a correcting concealer that is everything you can want in spot coverage. No creasing, and no overt brightness to highlight existing texture—just perfect full coverage, that features two shades for a natural custom blend.
The best way to use this concealer is by starting with the lighter color with a brush. Place it on a palette or the back of your hand. Flip your brush around while taking some of the darker shade and mixing it into the lighter shade to customize your perfect color. A little goes a long way with this product, so take off any excess and using your brush, place the product on the area you need to conceal. Carefully tap the product in with your fingers for a seamless blend. To complete, you can lightly dust a translucent powder over top to set it into place.
The finish is nothing short of magical. This baby is a personal favorite and is used significantly on set as well!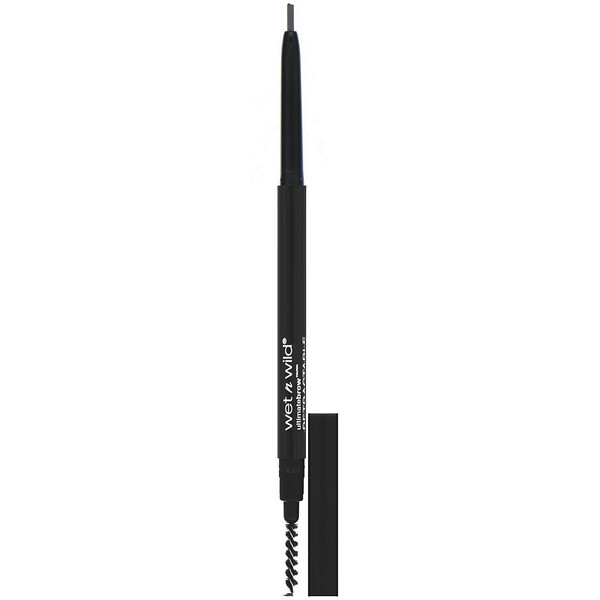 Brow pencils have become one of the main players of the makeup game. The sweet spot is finding a holy grail pencil is all about their staying power throughout the day and the ability for the wearer to really craft their own personal style. This Wet n Wild pencil has found a beautiful way to create a sleek, fine point pencil that provides noticeable hair-like strokes that allow for personalization from feathery to stronger crafted brows with incredible long-wear durability.
The deep brown color is good match for me but they do have three other shades in the line, like soft brown and ash brown. It comes with a spoolie and the price is just right. What's not to love?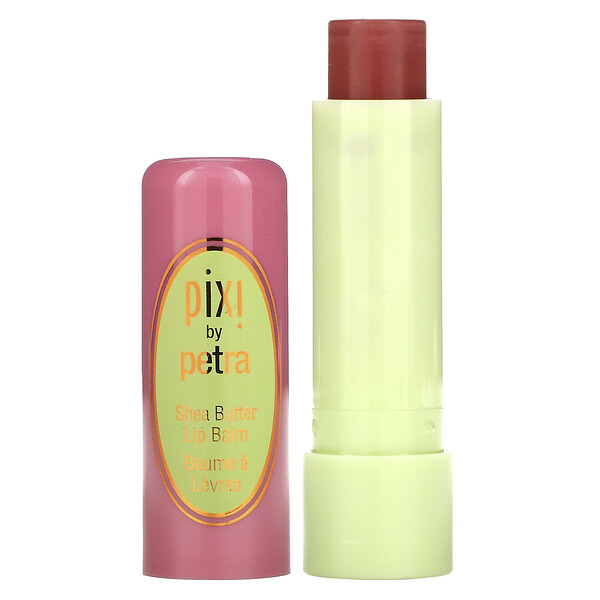 I know what you're thinking: who has time for lip colors when no one can see your lips under a mask? Mask or not, here is a friendly reminder that makeup is a tool that allows us to feel beautiful, to give us that extra spark of magic, or the boost that we need when we need it. Most importantly, it's an expression of who we are. So mask or not, let's dig into these beautiful tinted balms from Pixi Beauty.
This balm soothes and softens your lips with shea butter while adding a gorgeous splash of color, and you can layer it on for more color intensity. Smooth it onto your lips to look put together before your next Zoom call or just for a pick-me-up while relaxing at home.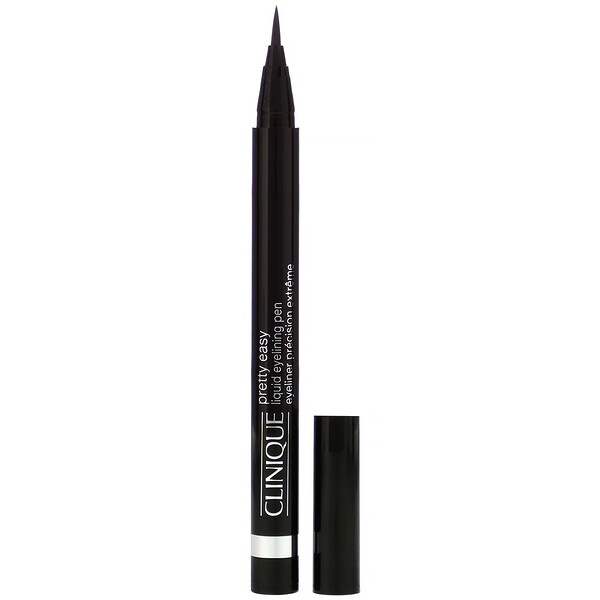 Creating winged liner can be overwhelming, and adding a liquid pen to the mix can really up the ante on the anxiety levels. Trust me: I understand! However, I challenge you to find new ways of using tools that can really create simple looks that make you feel confident and beautiful until you are ready to try new styles of liner.
Start from the outer corner moving inward in one stroke, and stop at the middle. Then start from the inner corner of the top lid and connect to the midpoint. Finesse the line to make it seamless and repeat on the other eye. Remember, the thickness and shape of the line can alter the appearance of these eyes, so happy experimenting!
This liner pen features a smudge-proof point that creates seamless lines. Its tapered point really promotes precision and the making of precise lines and best of all its ophthalmologist and allergy tested and is 100% fragrance-free.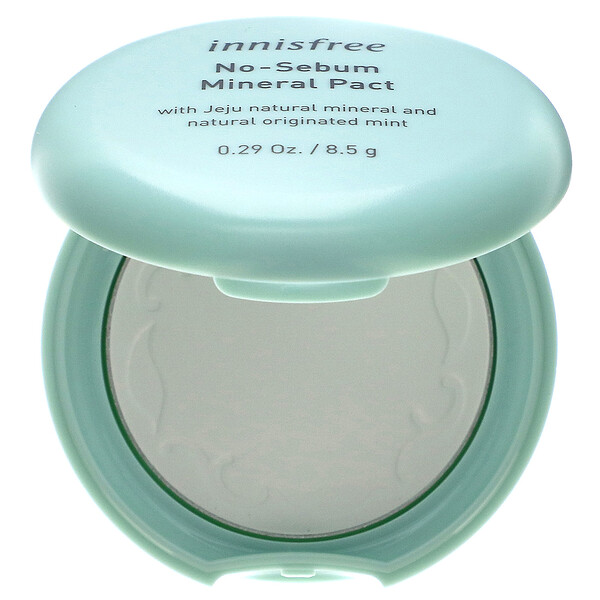 Sebum is an oily waxy substance that is produced by your body's sebaceous glands. What we consider constant shine or oil throughout the day is a combination of excess sebum along with other elements. What does this mean in relation to makeup? Excessive oil or shine coming through in an "it's not the glowing look I was going for" type of way. A quick fix is to lightly dust the powder on after makeup application in areas that usually produce excessive sebum to absorb that oil. You can reapply during the day as this powder can act as a replacement for blotting papers. This particular formula is made with Jeju and mint, so while it aids in sebum control it leaves the face feeling soft and cool.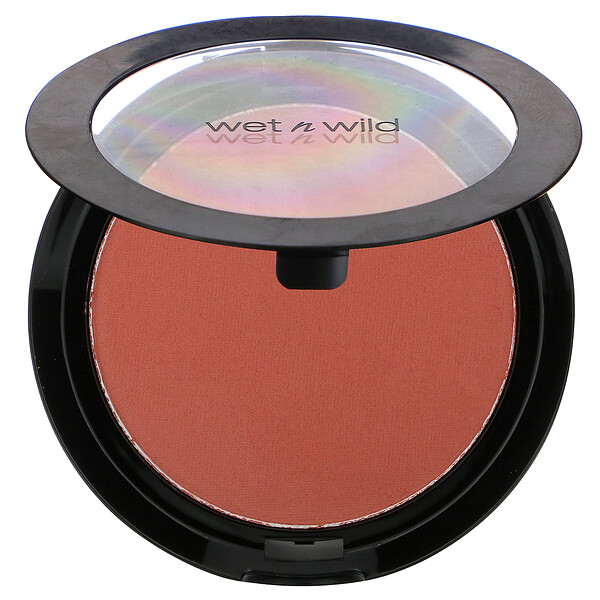 Blush colors bring life, dimension, and context to any makeup look. It can really pull a look together to create such a beautiful picture. My approach with blush is always to start with a little on the high points of the cheeks and build till you get just the right payoff of color to achieve the look you want. This blush straddles the line of transparent sheen with a pop of color and can be applied with fingers and tapped in or buffed on with a fluffy brush.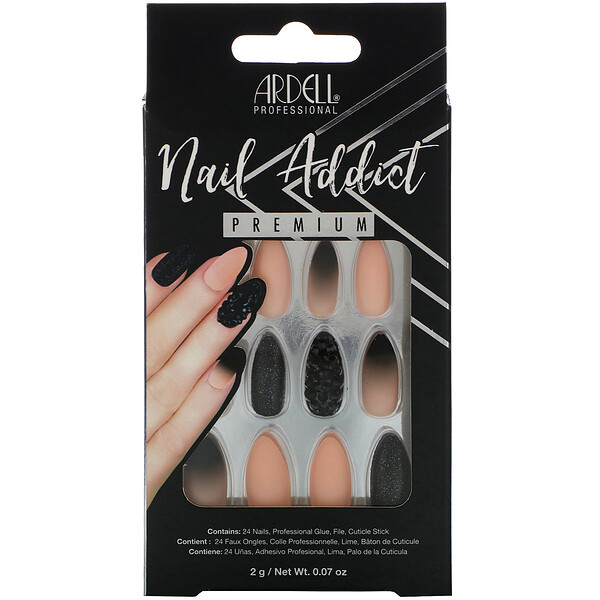 Listen, y'all! I am about to put you on to some nail game that may become an obsession. Luxury press-on nails designed by pro artists that feature every personal style from understated to bold; adorned with crystals and art in so many wicked designer finishes. I have a packed schedule and as a content creator and working makeup artist I sometimes struggle with scheduling nail appointments and this is a wonderful way to get my nails together quickly. Additionally, it allows me the ability to really experiment and play with my nail styles while not needing to commit to a particular style for an extended period of time. Go get these! They are my favorite accessory and are always with me.